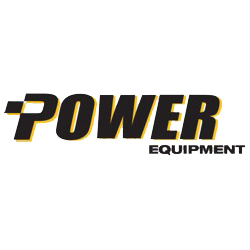 Shop Technician
La Vergne, TN
401K / Retirement plan, Health Insurance
Power Equipment currently seeking a Shop Technician for Nashville/LaVergne location.
Will perform repair work on a wide variety of equipment ranging from complete machine overhauls to minor repairs such as fixing leaks, changing fluids and filters.
Other types of repairs may include rebuild components such as engines, transmissions, hydraulic cylinders, and hydraulic pumps.
Some locations have test equipment to dyno test engines, hydraulic pumps, and transmissions. Installations may include undercarriage on track machines, attachments on plumbing excavators for hammers or scalers; quick coupler attachments on loaders, excavators, and backhoes.
We offer a full benefits package and competitive salary based on experience.
Education Requirements
Must have High School Diploma or equivalent.
2 year technical degree or comparable military training is preferred
Experience Requirements
Must have a minimum of 2 years experience in the heavy equipment industry or a related field
Qualifications
Excellent written and oral communication and basic mathematical skills.
Proficient with a computer, including the use of Microsoft programs (Word, Excel, PowerPoint, etc.) and diagnostic use using manufacturer-provided programs.
Must have a good working knowledge of equipment operations and mechanical functions.
Maintain excellent customer service
Must be able to pass a background, physical, and drug screen
Responsibilities
Perform daily and operational activities in the service department to include the following, but not limited to:
Troubleshoot equipment problem/diagnose failure
Perform diagnostic functions, check pressures, check voltage, locate source of noise or vibration
Disassemble machine, order parts, make repairs, assemble machine, check machine operation make sure repairs are complete and confirm problem is fixed unit has no leaks, and is work ready
Clean parts, scrape gaskets, prep for assembly
Maintain safety and cleanliness of work environment
Travel to job sites and vendor training sessions as needed
Skills
Ability to stoop, kneel, push, pull, twist and carry and lift up to 70lbs.
Ability to climb and perform work on heights of 15 feet
Able to work in all types of weather conditions
Capable of working with limited supervision/self-starter
Apply online with resume attached or company website - see apply buttons.
EOE
85668078