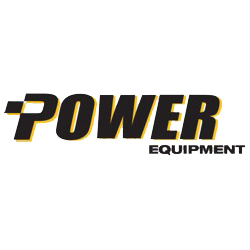 Power Equipment
Heavy Equipment Technical Service Assistant
Sorry, this job has expired.
Little Rock, AR
401K / Retirement plan, Vision Insurance, Dental Insurance, Health Insurance
Power Equipment Company, celebrating our 75th year in business.
We offer a competitive rate of pay (depending on experience $23-$30/hr) and a generous benefits package including Medical, Dental Vision 401K with Company match, Vacation Credit for previous work experience.
We offer a positive work environment that recognizes integrity, and respect for others
Heavy Equipment Technical Service Assistant
will assist the Service Manager with the overall functions of the service department in a manner that meets the needs of all departments at the branch along with customers and the company.
Basic Functions, Duties, and Responsibilities:
Perform daily and operational activities in the service department to include the following, but not all may be listed:
Review Technician reports daily for accuracy, appropriate detail, and completion.
Prepare and send work orders daily to facilitate electronic entry of data.
Prepare and send work orders for processing weekly payroll time reports.
Open and close work orders as directed.
Electronically update the Open Work Order Report daily.
Prepare and make available a daily work order report for technician reference.
Gather warranty information and prepare warranty work orders.
Manage warranty parts such that they are accounted for and properly kept for the appropriate time frame.
Be able to issue and process expense purchase orders for service department if needed.
Do yard inspections for equipment and clean up.
Manage the service truck inspections and crane inspections and keep appropriate files on each.
Assist in handling incoming customer calls to service department, take messages and gather information from customer.
Assist in giving information to customer about status of their equipment as needed.
Assist Service Manager in scheduling & dispatching jobs for technicians if needed under managers direction.
Assist technicians or Service Manager in gathering information as needed to scope a pending job.
(This would include being fluent in utilizing manufacturer and in-house electronic information tools such as Komatsu extranet, Komtrax, Campaigns, Mystuff, etc.)
Capable of entering data to create a repair estimate for jobs & PMs.
Capable of obtaining technical information via computer and telephone from manufacturer provided sources.
Perform any & all duties in the Rental area when there is no rental person assigned or in their absence.
Work with technicians on parts they need & keep part bins clean & up to date, to include checking on parts on backorder.
Assist in keeping up with shop tools & their condition.
Perform any or all other duties that are needed for the service department & branch as directed by the Service Manager
Desired Qualifications:
Must have good written and oral communication skills.
Proficient with a computer, including the use of Microsoft programs (Word, Excel, PowerPoint, etc.) and diagnostic use using manufacturer provided programs.
Must have 2 or more years experience in the Heavy Equipment Industry.
Must have a good working knowledge of equipment operations and mechanical functions.
Desired Behaviors:
Capable of working with limited supervision / self-starter.
Must be capable of dealing with the various personalities and skill set levels of technicians, other employees and customers. Good organizational skills.
Must be a team player, comfortable in a group setting.
Ability and initiative for continuous learning.
Assist in problem solver if needed or directed.
Capable of initiating follow-up.
Maintain excellent customer relations.
Apply using quick apply with resume/work history uploaded or visit our website - see apply buttons
efpkub4h0yx5
149304216